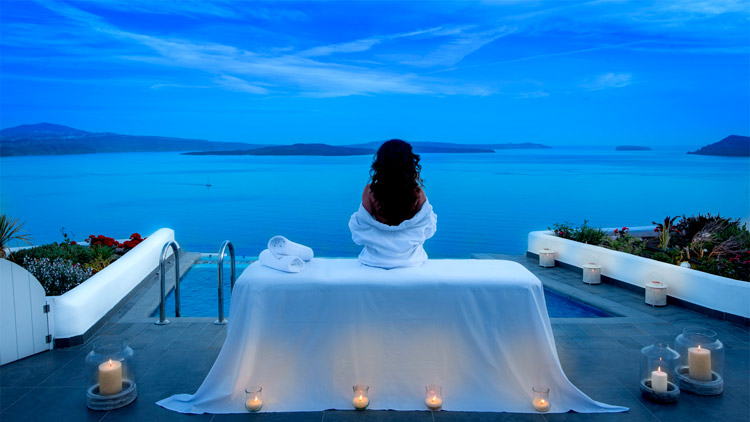 April 16, 2018
Relax the mind, renew the body, revive the soul!
Santorini Secret Suites & Spa is a five-star luxury hotel, where tranquility meets luxury. Take advantage of your quiet vacation with modern amenities, overlooking extraordinary views of the sea, volcano and caldera cliffside. Enjoy this relaxing atmosphere, away from your routine of daily chaos, as you indulge in the extravagant spa and celebrity treatments offered by the hotel.
Visiting the spa is a must while staying at Santorini Secret Suites & Spa. The calm and relaxing ambiance helps to ensure your treatments will be enjoyable. If you aren't sure how to spoil yourself, the experienced and knowledgeable staff will assist in providing an unforgettable pampering package that will make you feel fresh and radiant.
It's not selfish to love yourself, take care of yourself, and to make your happiness a priority. At Santorini Secret Suite & Spa, it's necessary. So, remember to keep calm and find your inner peace as you rejuvenate yourself during your luxury vacation.