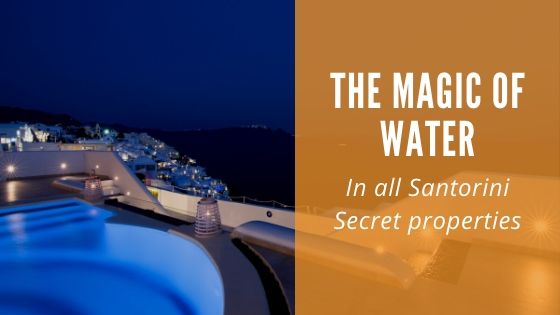 Mar 11, 2020
The Magic Of Water In all Santorini Secret properties
Water is an age-old symbol of life, purification, and rejuvenation. On an island like Santorini where water was scarce and treated as a precious commodity throughout history, this symbolism is even stronger. This powerful bond between water and man is very visible in all Santorini Secret properties where water features were just as carefully considered and planned as the interior and exterior design details.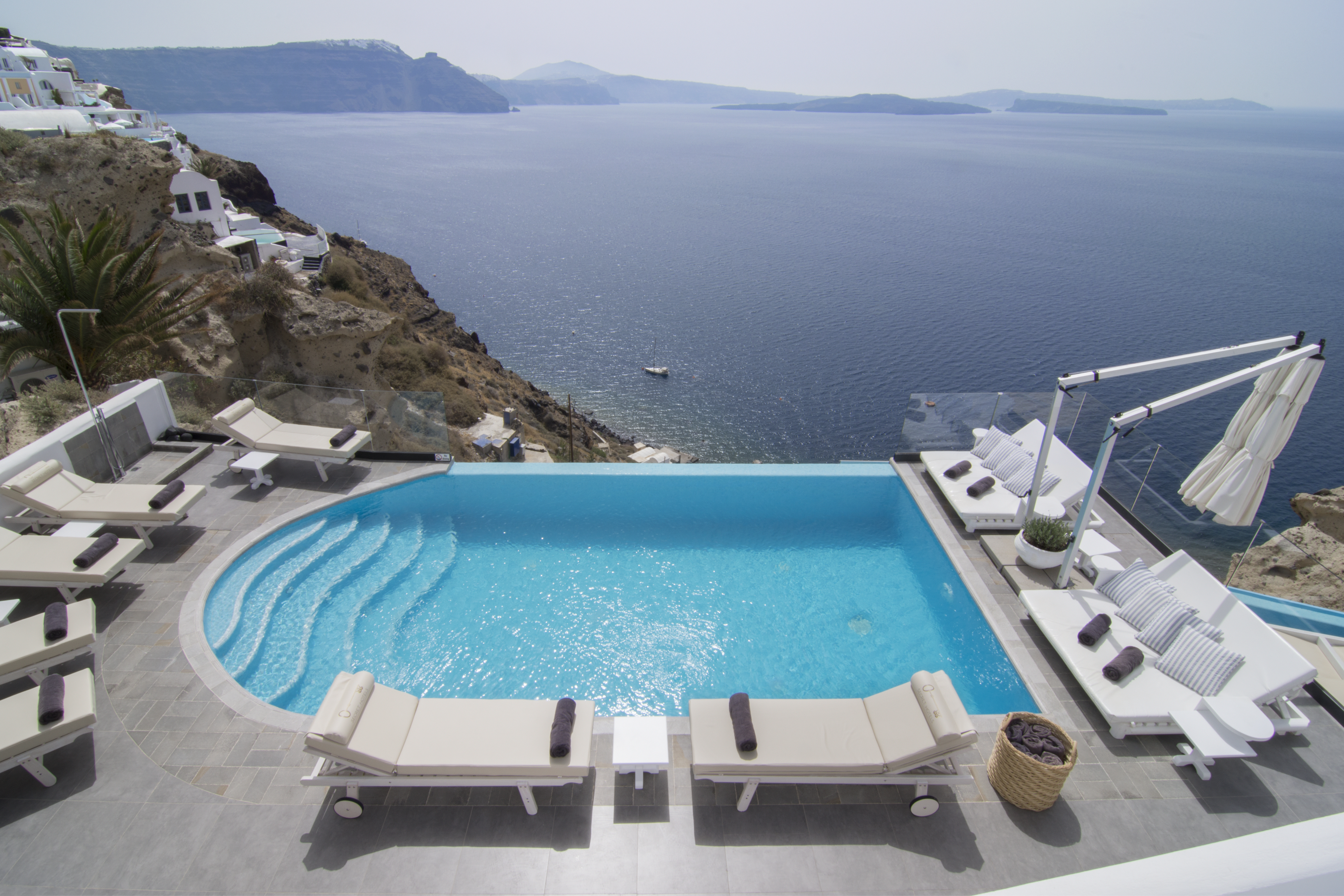 Santorini Secret Suites & Spa
Blending seamlessly with the endless Aegean blue that surrounds their property, Santorini Secret Suites and Spa goes beyond just the grand infinity main pool opting instead to offer private plunge heated pools and hot tubs in their suites, giving their guests that ultimate luxury feeling of relaxing in the water while looking at the azure Aegean below.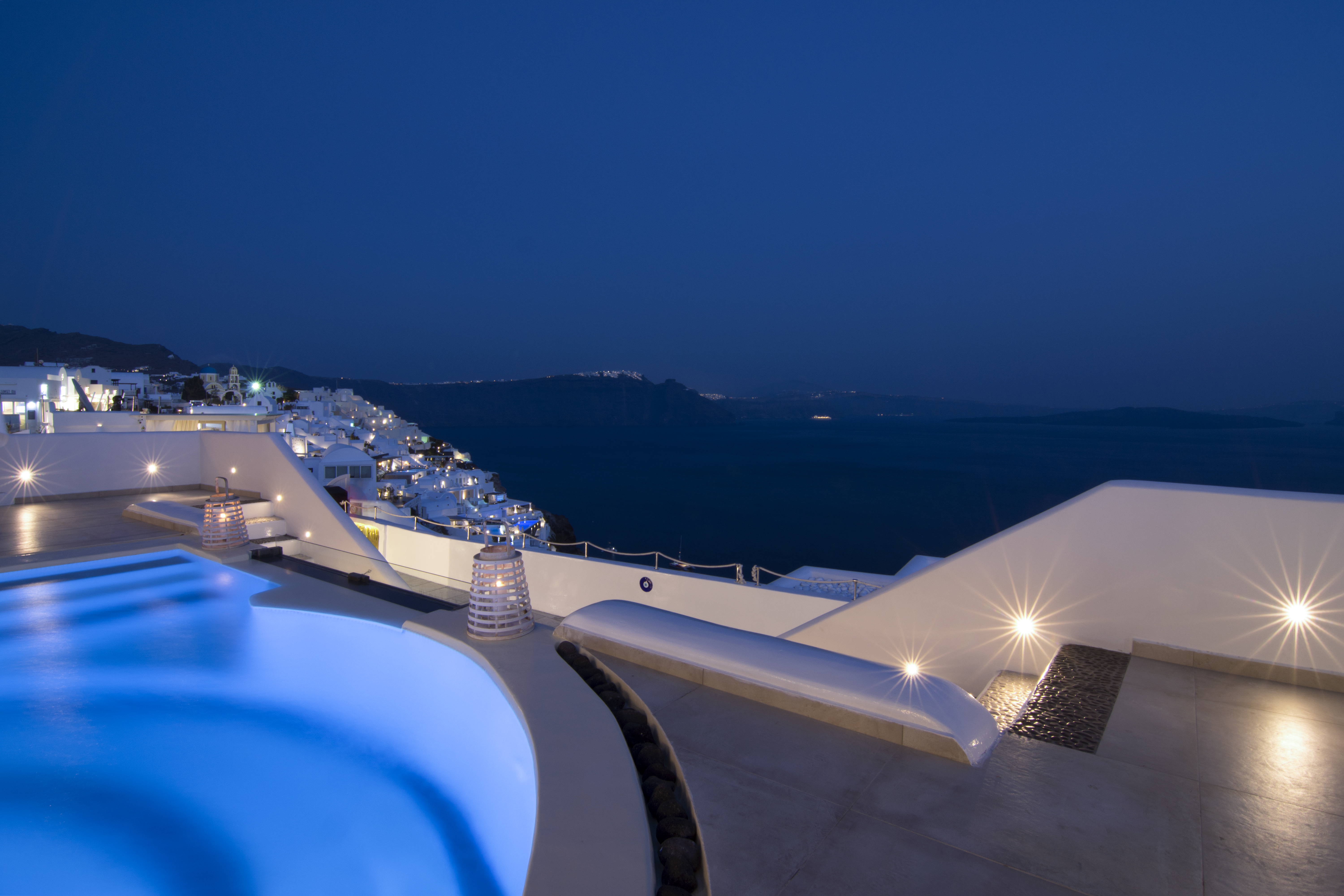 Santorini Secret Premium
In Santorini Secret Premium, the magic of water was captured in the overflow pool, with the mini waterfall going towards the level below. In their View hotel, you will notice how the swimming pool looks like a natural extension of the sea, managing to keep the enchanting ambiance of the Cyclades. Another gem in the Santorini Secret crown, the enchanting Tramonto Secret Villas in Oia, feature outdoor hot tubs or heated pools while the Secret Legend Suites offer stunning outdoor hot tubs with panoramic views that provide you with a feeling of floating over the endless blue of the Aegean. Last, but not least the water feature that does take the cake so to speak is the main infinity pool of Santorini Secret Suites & Spa, with one of the best vistas of the famous Caldera view, Oia has to offer.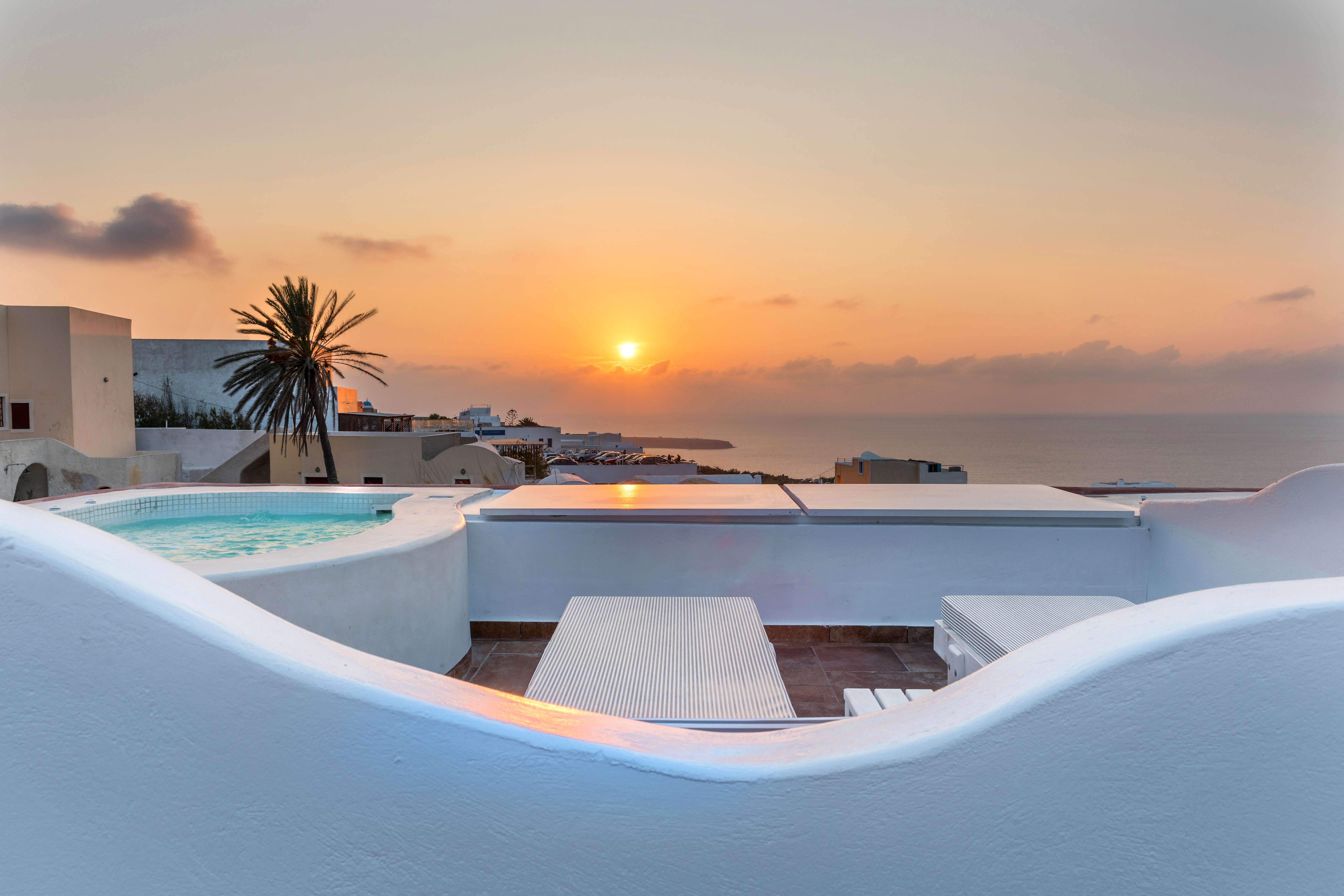 Tramonto Secret Villas
Our advice to you this summer, if Santorini is on your bucket list, don't just settle for the caldera views, select the whole package – the views, the pools, and the authentic Cycladic atmosphere. And with Santorini Secret properties, we know the full package is exactly what you will get, every single time.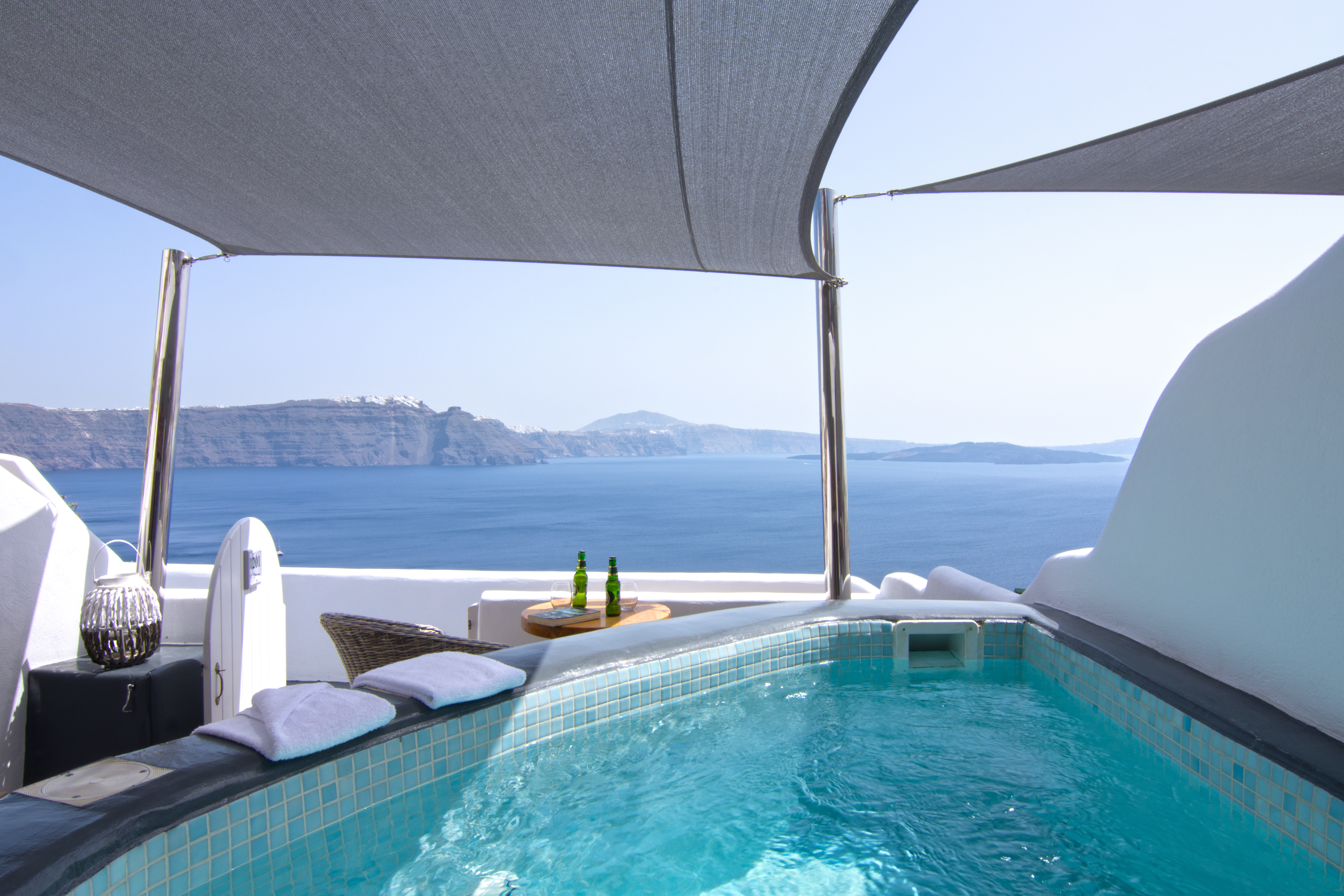 Secret Legend Suites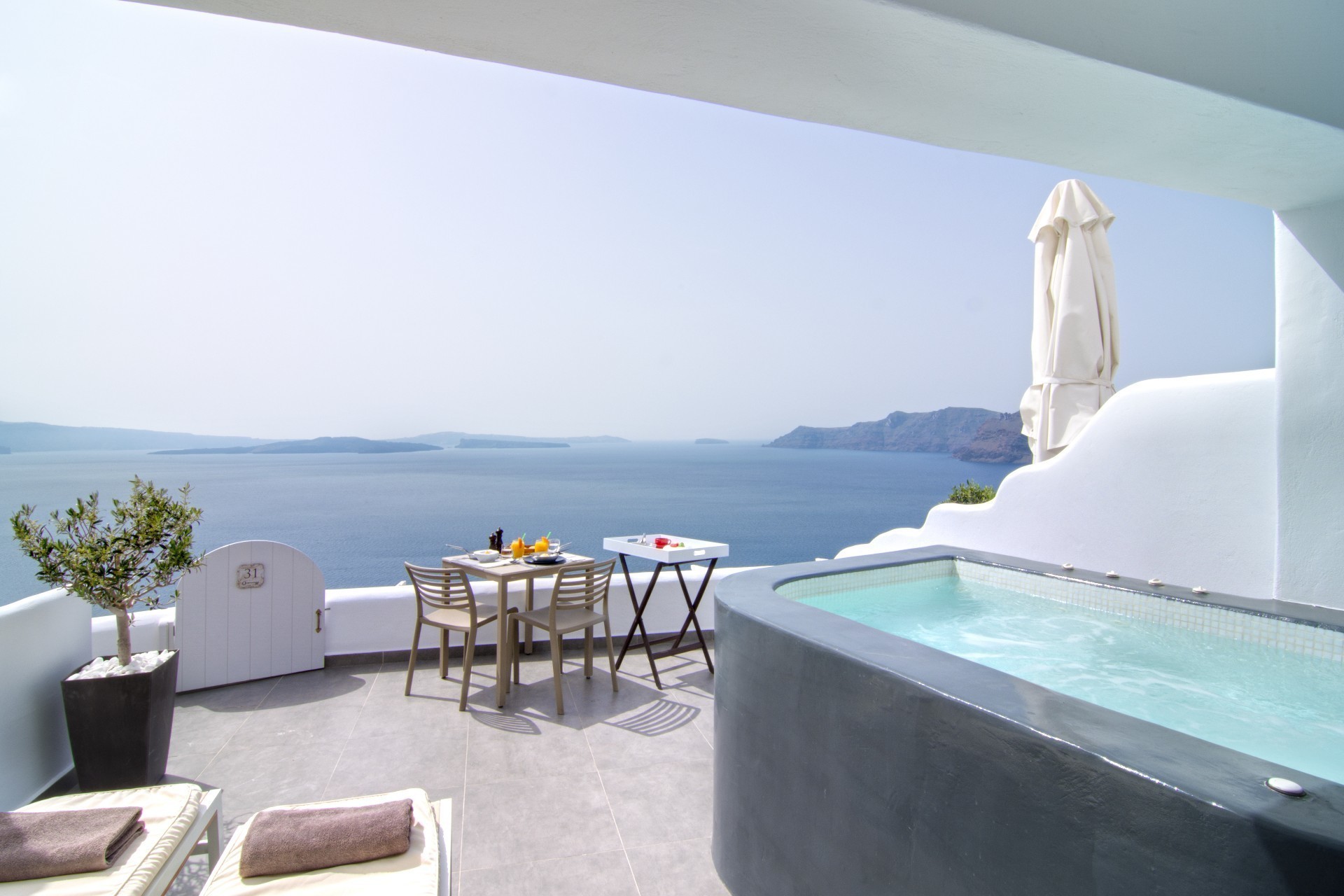 Hot tub suite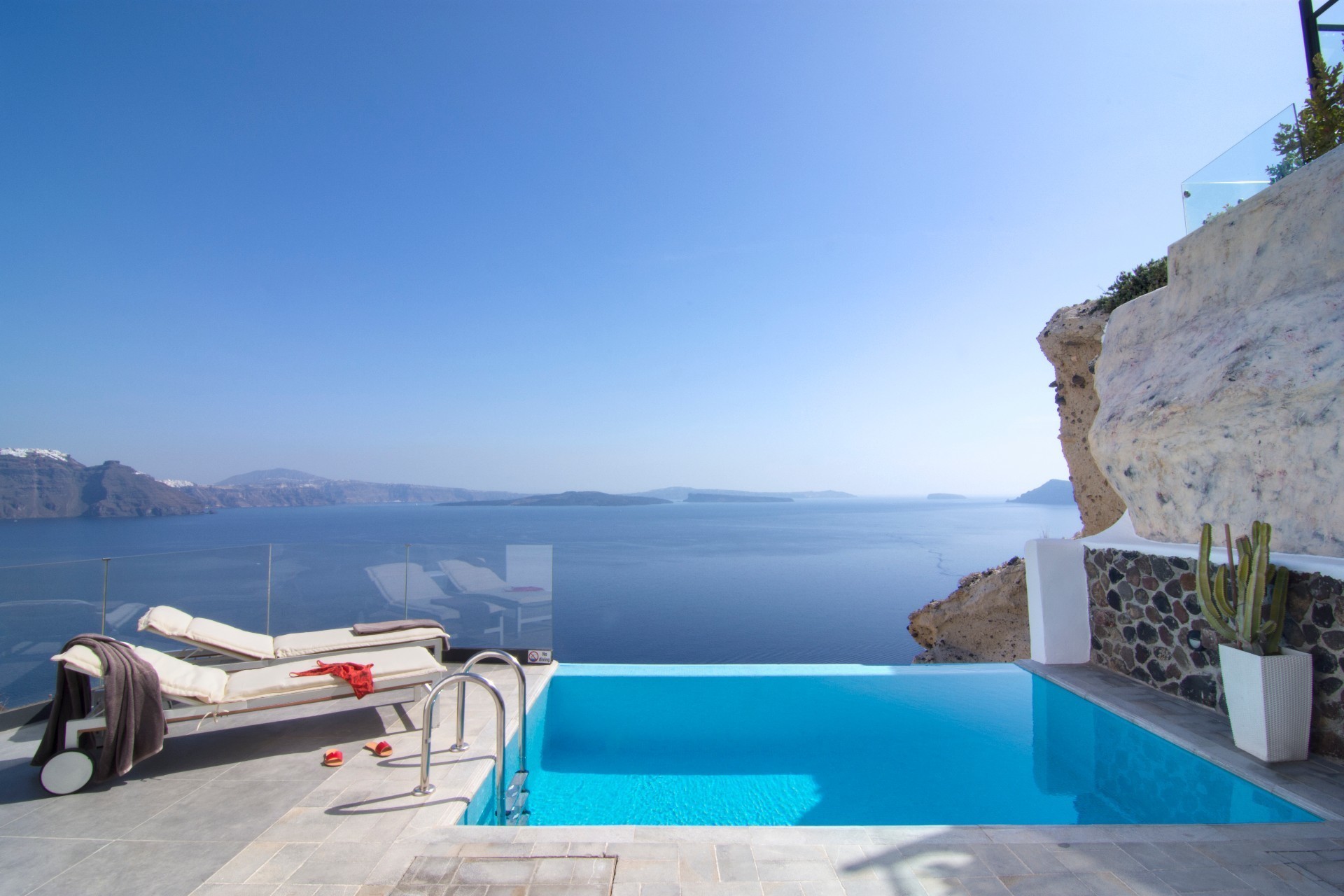 Private pools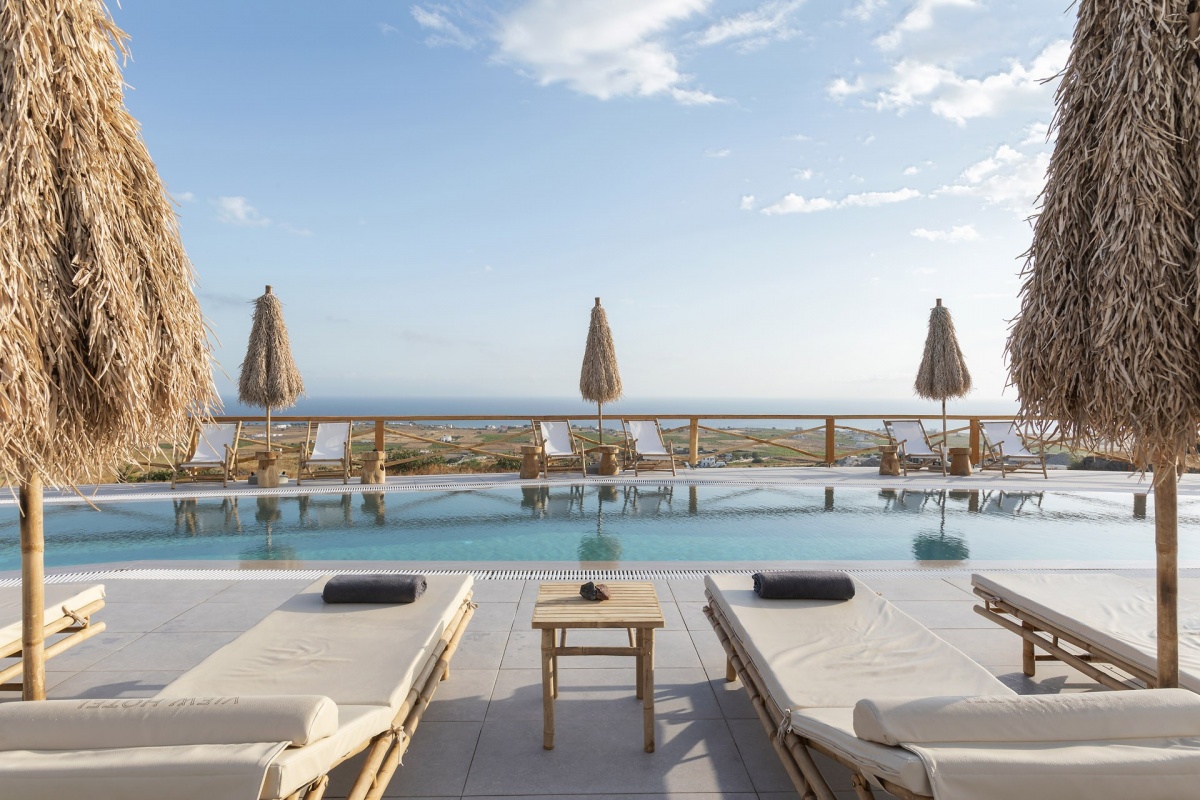 View by Secret