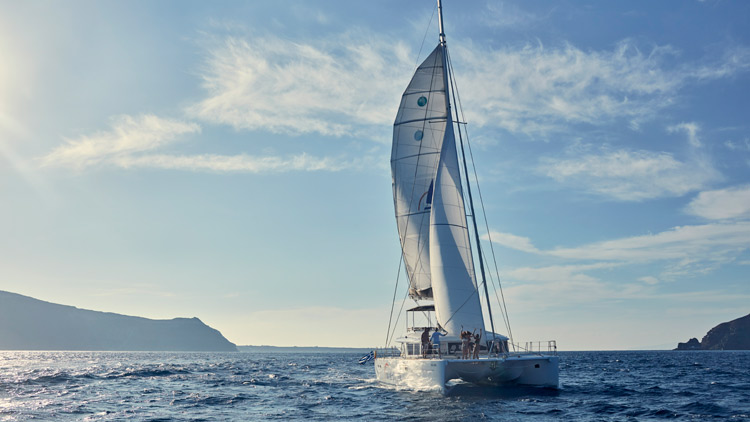 April 5, 2018
If Santorini island didn't already impress you, just wait!
Envision an exciting day of swimming, BBQing and sailing through the gems of Santorini. Sunset Oia Sailing Cruises is full of endless choices, offering top-notch services to its guests, as the expert of organized sailing tours. Sunset Oia realizes that group charters may be too chaotic for one's vacation needs, therefore they have also customized semi-private excursions for either morning or sunset tours, both lasting approximately five hours, as you daze through the colorful panoramic horizons.
Enjoy stops at Santorini's famous red and white beaches as you take a dip in the Aegean Sea and therapeutic waters of hot springs. As yachts cannot dock directly on Greek beaches, Sunset Oia has scoped out the best locations, closest to the beach, perfect for swimming and snorkeling. Lounge under the sun as the crew prepares your lunch onboard with a barbeque of fresh local delights such as a Greek salad, shrimp saganaki, and chicken and pork skewers, just to name a few.
Sit back, relax, and have fun during an unforgettable experience as you leave all the planning to us.