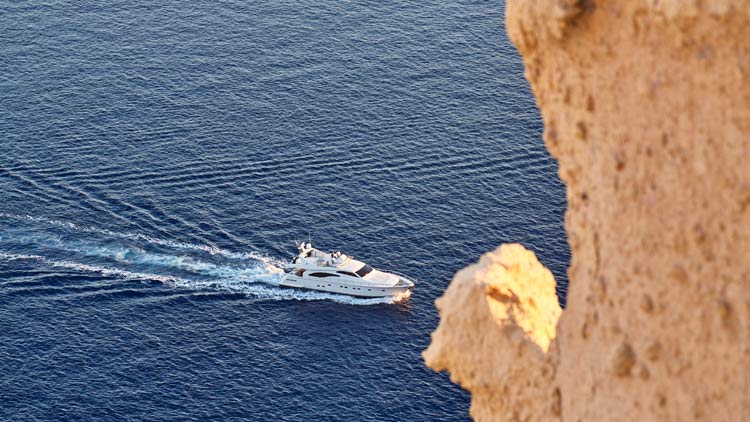 March 19, 2018
Check off your bucket list with an unforgettable experience through the highlights of Santorini!
Cruise around Santorini on a luxury yacht charter, during a romantic private excursion, where fantasies become reality, with the first-class service provided by Sunset Oia.
Sunset Oia offers its clients many options to choose from, depending on their preferences. Guests can choose from a set itinerary with a morning tour, lasting four hours, or a five-hour sunset tour, which begins in the late afternoon. Both excursions take guests to the famous light house, Akrotiri, and Indian rock, all perfect spots for breathtaking pictures. The cruises continue with stops at two of Santorini's most well-known beaches, the Red and White Beach, allowing time for guests to swim. The Sunset tour offers an additional stop at the beautiful village of Oia, famous for the most romantic sunsets in the world.
If the above options don't excite you enough, we have more. . .
Sunset Oia offers clients the opportunity to customize their own itinerary, with Celebrity status service and amenities for your heart's desire. Choose the time you want to cruise, the route you wish to take, the activities you desire, and the food you wish to taste, when you book your Sunset Oia private excursion.
Oh! and one last thing - - DON'T FORGET TO HAVE FUN!