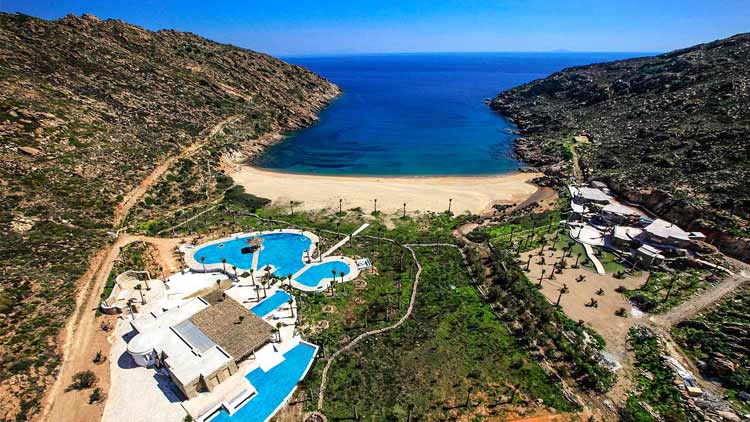 March 9, 2018
This summer become one with yourself during your stay at Calilo Hotel
Discover Calilo Hotel, the hidden gem of the Cyclades, between Santorini and Naxos, on the hilly island of Ios, better known to many as the next up-and-coming Mykonos.
The Calilo Hotel, expected to open its doors this summer, is an environmentally friendly hotel with solar power and geothermal cooling, on a 1000-acre beachfront property. The marble and granite used, have been extracted from the hotel's original location. The hotel will consist of 30 suites, offering guests six miles of trails, an open-air cinema, and an organic garden with a farm to table dining option in their restaurants.
The construction of the hotel is part of a unique tourism conservation project, with plans to develop only 1% of land on the island, leaving 99% unbuilt, in its natural state of beauty. Calilo will combine 5-star luxury, privacy, and culture into a Mediterranean dream.
Calilo Hotel has also made the NY Times list for Hotels to Check out in 2018.