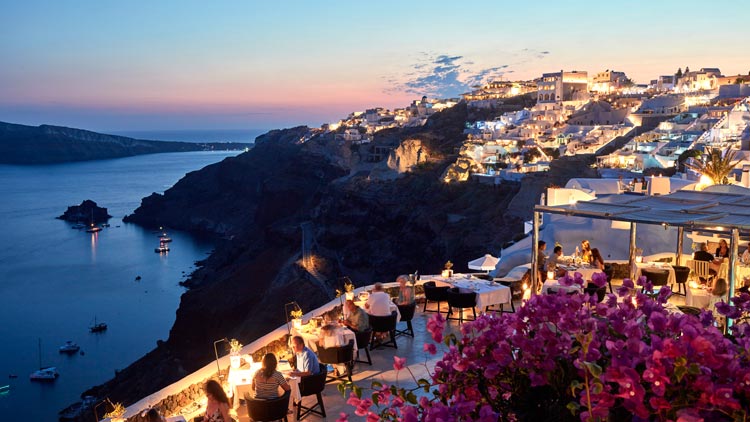 April 11, 2018
Food is essential to life! Therefore, make it good!
Canaves Oia Santorini defines luxury. It only makes sense that they offer gourmet dining options to their guests. Intimacy is their specialty, so why leave the hotel when you can enjoy a dinner for two on a private terrace as you overlook the panoramic caldera views. Sharing food with another person is considered an intimate act that should not be indulged in lightly, so relax, enjoy, and leave the cooking to Canaves Oia.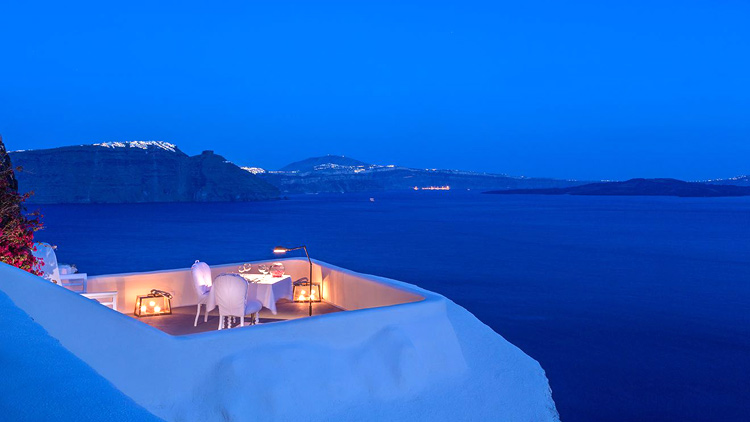 Discover the real meaning of the Mediterranean diet as you indulge into a modern mix of Greek and Mediterranean dishes, with fresh ingredients and spicy blends that will heat up your romance. The Petra Restaurant, located at the Canaves Oia swimming pool, is open all day to its guests, keeping you refreshed and energized. They say you should keep your friends close, and your snacks closer.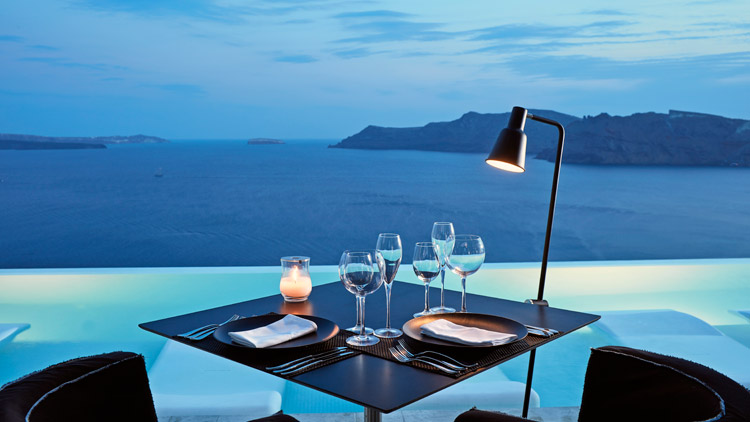 If these options don't already entice you, then make sure to enjoy the sunset as you sip cocktails at the Infinity Pool Bar Restaurant, with lounge music playing in the background. The perfect summer ambiance to complete your romantic vacation.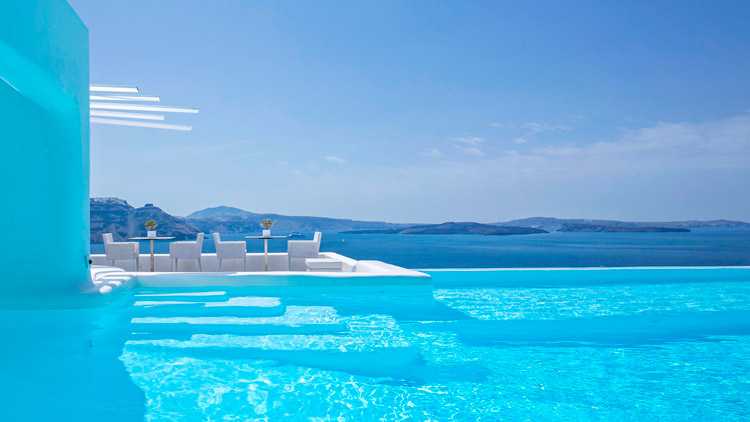 Don't forget… a meal without wine is like a day without sunshine!