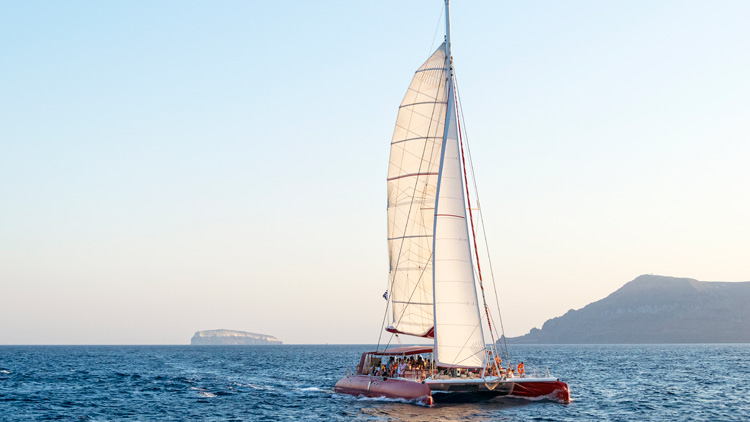 May 4, 2018
Escape with Sunset Oia's Sailing Cruises!
Awarded TripAdvisor's Certificate of Excellence for five consecutive years in a row, Sunset Oia Sailing Cruises offers holidaymakers sailing cruises with unforgettable experiences into the authentic culture of the Mediterranean.
Sunset Oia provides a variety of cruises, with a selection of different amenities, meeting all their guest's requests and needs, but most importantly, the cruises combine insight into the top destinations on Santorini island with a specialized itinerary customized by you.
Did you know that Santorini is an active volcano?
The famous Red Beach is a creation of a unique landscape from the eruption of the Thera Volcanic activity, a must-see for everyone. The smaller White Beach, another hue on the color spectrum, is a natural continuation from the Red Beach, with white cliffs, fine black sand and grey pebbles.
Another great option for your itinerary is the lighthouse off Pharos, the southwest tip of the island, with a distinctive rock formation known as Indian Rock, from its shape like an Indian face.
Next stop, only accessible by boat, can be a quite refreshing swim in the hot springs with a therapeutic mud bath known for healing skin conditions, rheumatism and arthritis.
The last and most important suggestion for your customized itinerary is at the Caldera, which was formed from the eruption of the volcano, when a large portion of Santorini island became submerged.