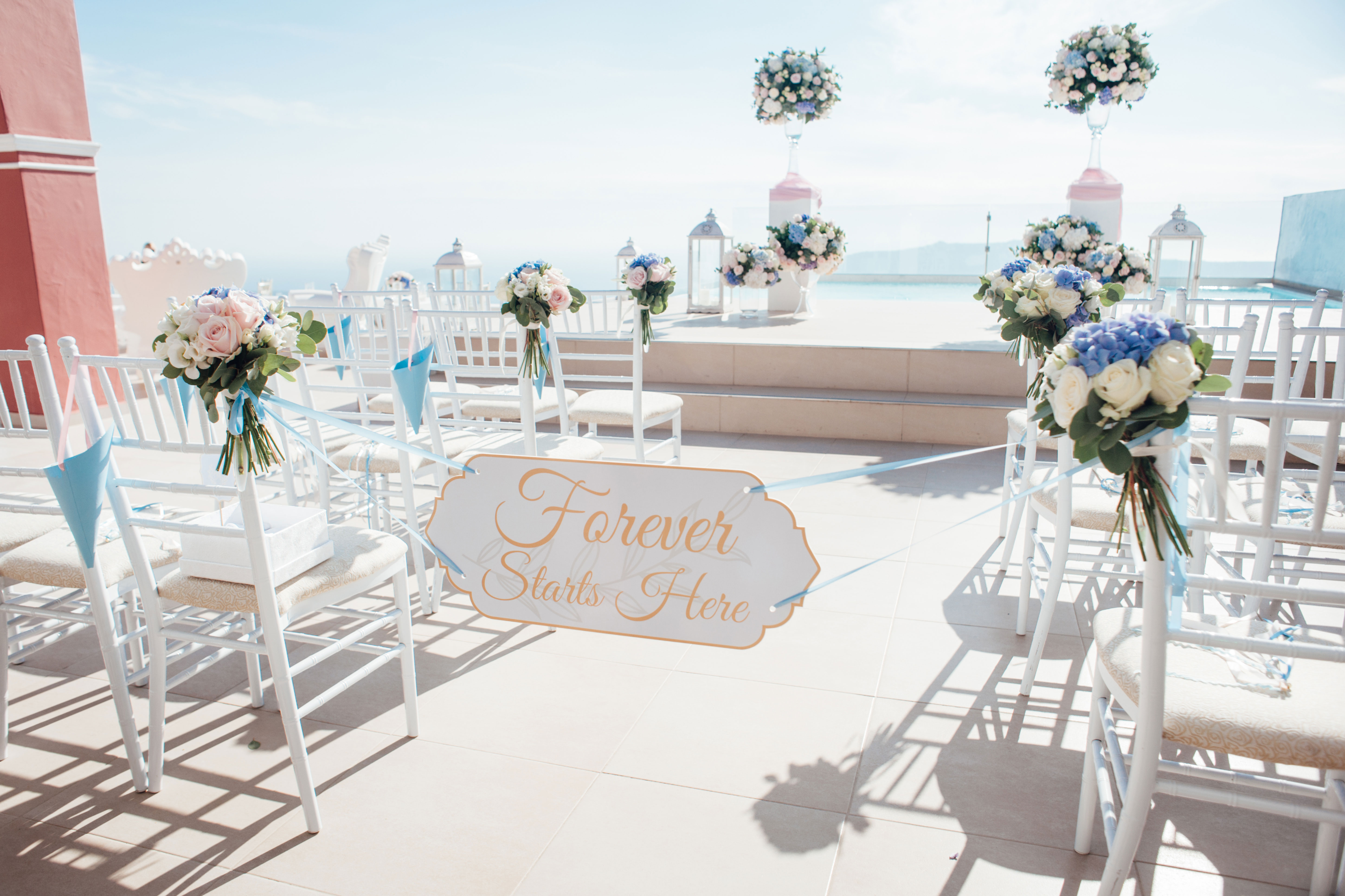 May 30, 2022
Greece and it's alluring islands have always been an alluring pick when it comes to honeymoon destinations. Be it for the history, architecture, black sand beaches of Santorini, the nightlife of Mykonos, or the amazing food and wine varieties offered across the country. We would like to draw your attention to some lesser-known destinations on popular islands or islands that are not under the media spotlight that is perfect for an unforgettable romantic honeymoon in Greece.
1. Best time to go
The months we would suggest for a perfect honeymoon in Greece are May, June, September, and early October. You will avoid the crowds, the heat, and most importantly you will be able to save quite a bit by arriving before or after the peak season. The weather is still perfect for swimming, sailing, sightseeing or just lounging by the pool or beach.
2. Most romantic islands and resorts
SANTORINI We will start with the island that's on everyone's lips, because who can resist adding some photos of the white-washed streets, colorful cave houses and the caldera views to their honeymoon photo album? Santorini in peak season is something that I would not recommend for a honeymoon unless you want to wait in line to see the favorite sites, however, in the months we have mentioned earlier, it a honeymooner's dream. Best places to stay: Mystique Resort carved right into the cliffs or Istoria Hotel on Perivolos Beach, a hotel that has finally turned Santorini into a real beach destination. Most romantic activity on the island: Private or semi-private sunset cruise on a catamaran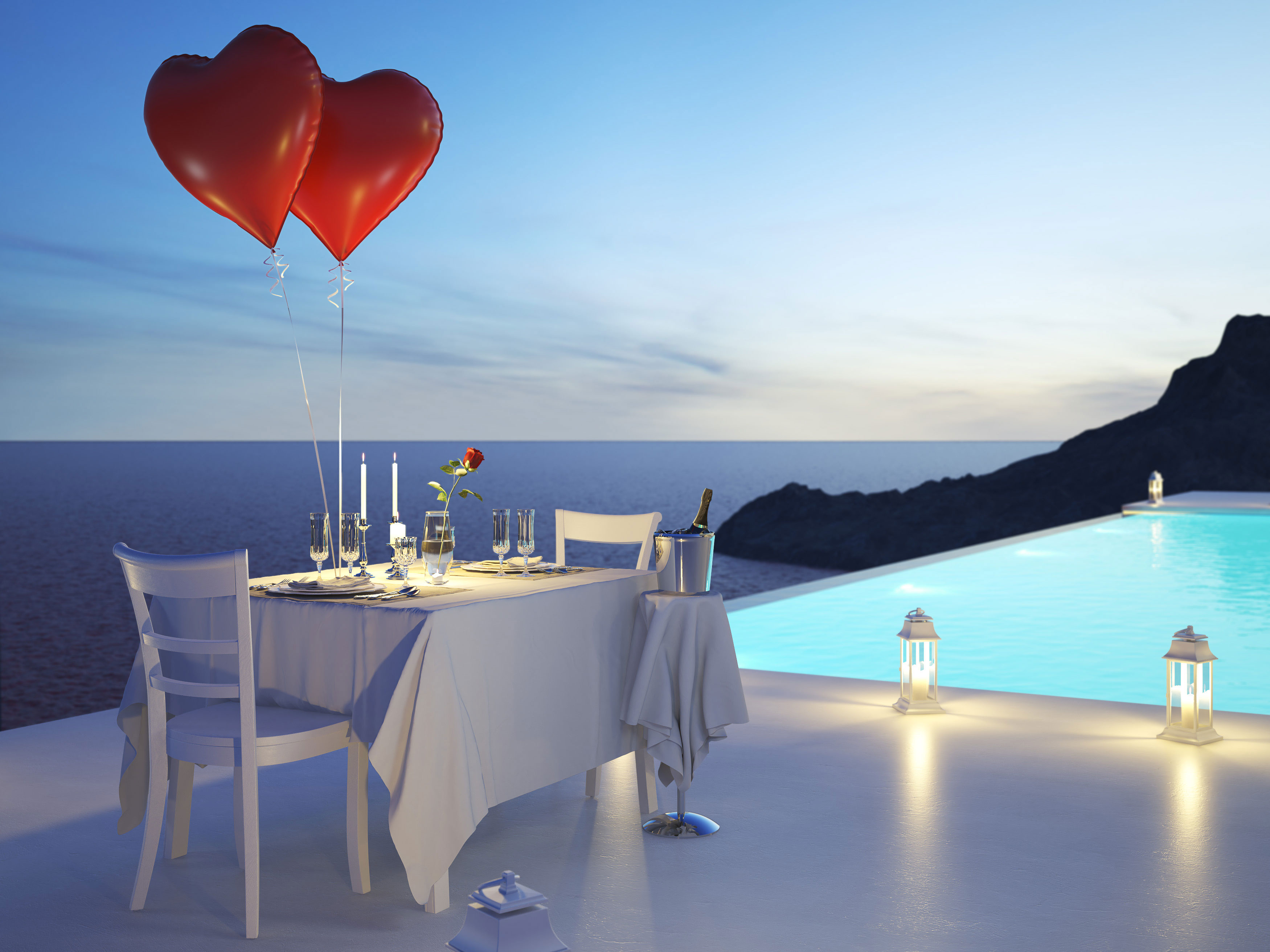 PAROS
Just imagine it as Santorini without the hype and the crowds. It's more rural, primarily a fishing island but with stunning architecture and the views, you'd expect from a Cycladic island. It is laid- back, relaxed but still offers exceptional accommodation and dining options and more than 40 great beaches to choose from (Insider tip: It's Tom Hanks' and Madonna's favorite island in Greece).
Best place to stay:
Newly opened Parilio – 33 suite resort that is the perfect choice for a couple looking to bond with nature and each other.
Most romantic activity:
Cruise to Antiparos with a private boat or a traditional fishing boat.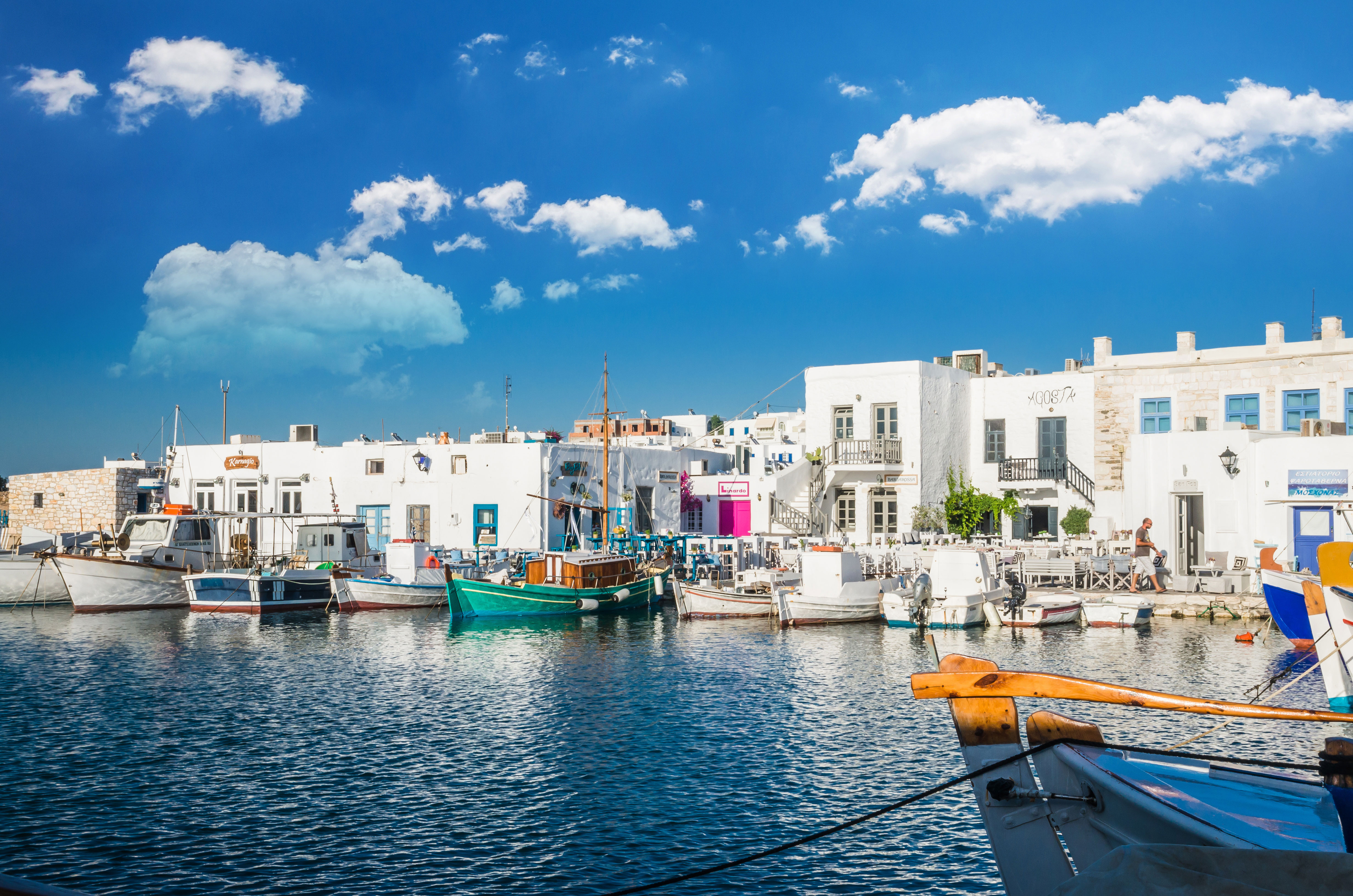 NAXOS
If you want to be different, head to Naxos for your honeymoon. Known for its sandy beaches and steep cobbled alleys, as the largest Cycladic island it gives you a whole array of activities including windsurfing and kitesurfing. The mountainous interior provides great hiking options while the main town Chora will give you plenty of options if you're looking for nightlife and entertainment.
Best place to stay:
The Naxian Collection because nothing beats a hotel where you step out of your room/ suite and you're right on the beach. Plus, its bohemian chic décor will give you plenty of instagrammable moments.
Most romantic activity:
Horseback riding through the island.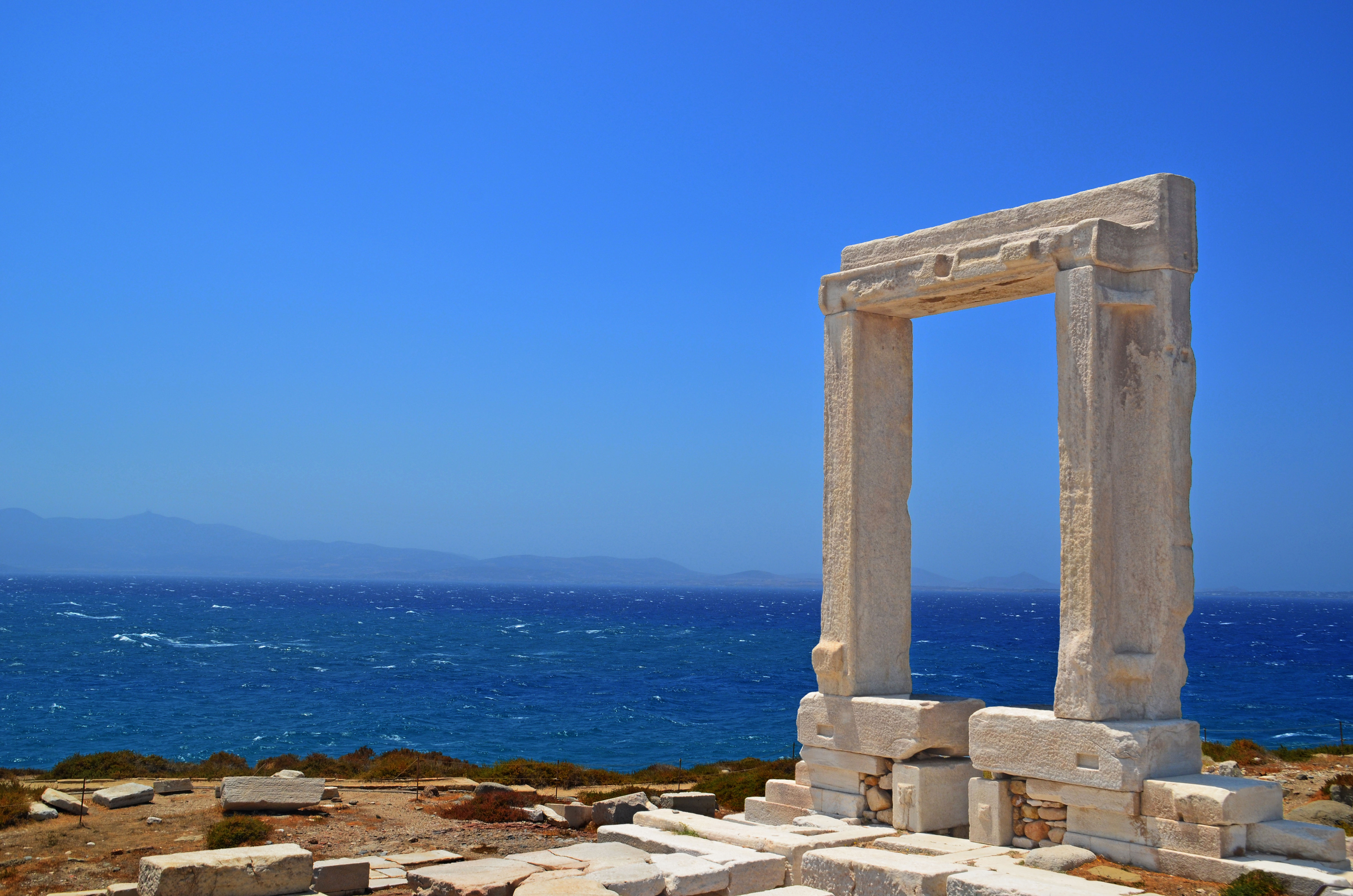 FOLEGANDROS
Another Cycladic island that is actually a hidden paradise and far less known than his larger siblings. It is the perfect destination for honeymooners looking for authentic Greece full of charming towns, tranquil locations, and postcard-worthy beaches. You can always spice up your stay with a day trip to Santorini or Mykonos, but if serenity and plenty of time to spend with each other are what you're looking for then Folegandros is the destination for you.
Best place to stay:
Asphalatras White Hotel or Chora Resort.
Most romantic activity:
Sign up for scuba diving lessons together and explore the incredible underwater world around Folegandros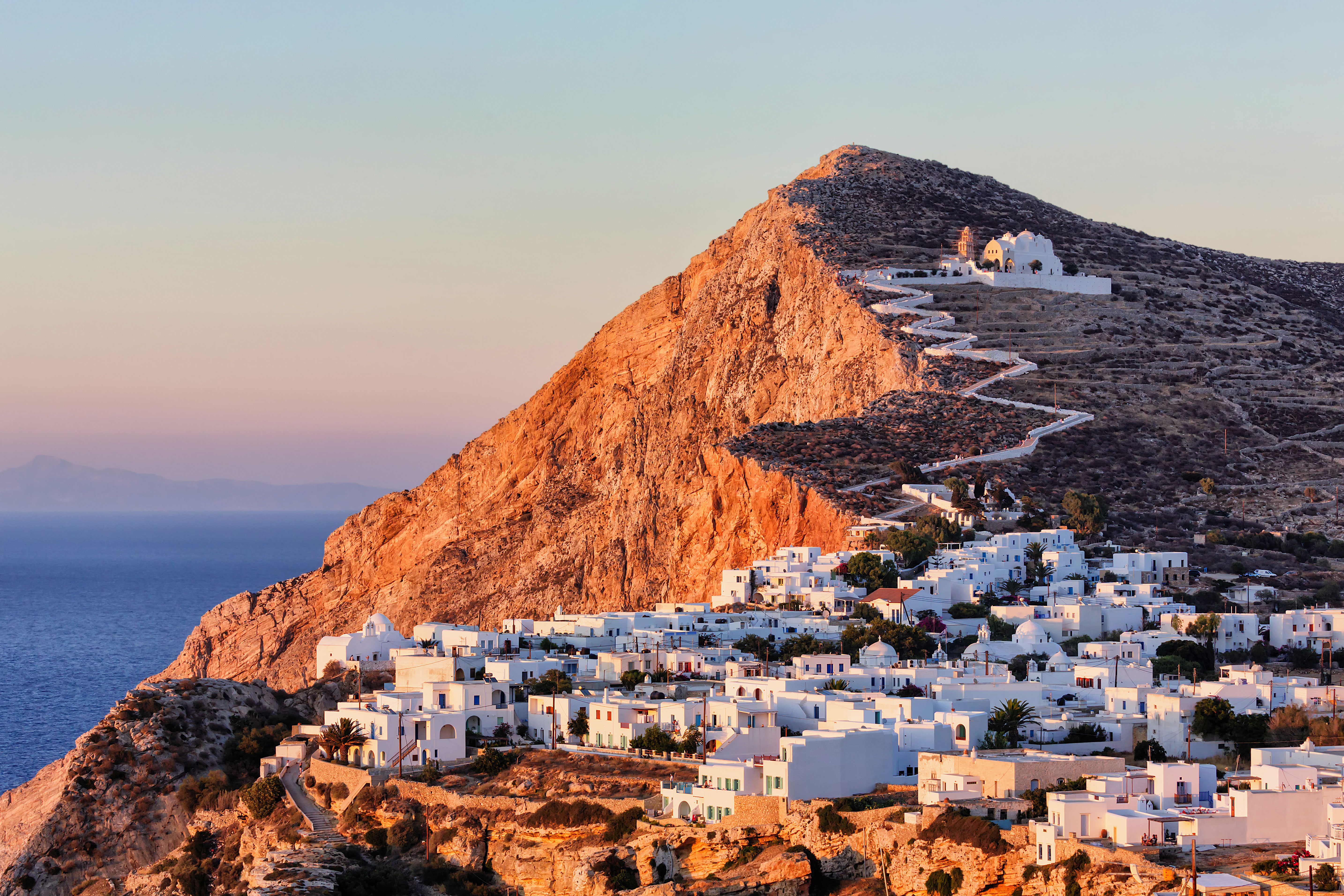 3. Now for the mainland
Monemvasia – The Peloponnese
If you do not want to worry about ferry connections and still want to enjoy the beaches and beautiful nature, then you cannot go wrong with the Peloponnese, especially Monemvasia. This uniquely preserved medieval town is carved into the majestic grey rock like a sculpture and you will fall in love with its vaulted alleys, Byzantine churches, and Venetian mansions.
Best place to stay:
The incredible Kinsterna hotel in a Byzantine mansion which has been faithfully and meticulously restored and is surrounded by olive groves and countless lemon and orange trees.
Most romantic activity:
A traditional Greek cooking class and wine tastings
The Peloponnese wine region:
I would like to add one more extraordinary hotel to the list. Newly opened (going into its first month of operation, The Dexamenes seaside hotel in the Peloponnese is the perfect romantic escape for couples looking for something "out of the box" An abandoned 100-year-old winery that has been completely restored and turned into one of the best examples of forward-thinking Greek hotels. Choose one of the former wine tanks that all lead straight to the beach.
A few tips in the end
- Avoid going during peak season, you can save hundreds of dollars not only on flights and accommodation costs but also on restaurant costs and transfer services. - Select one of the lesser-known islands I have mentioned and opt for a full-day tour of the more popular islands (Santorini and Mykonos for instance). - Ask your travel advisor to check for extra perks. After all, who doesn't like to make honeymooners feel special? Here are some lesser-known honeymoon destinations on popular Greek islands or islands that are not under the media spotlight.