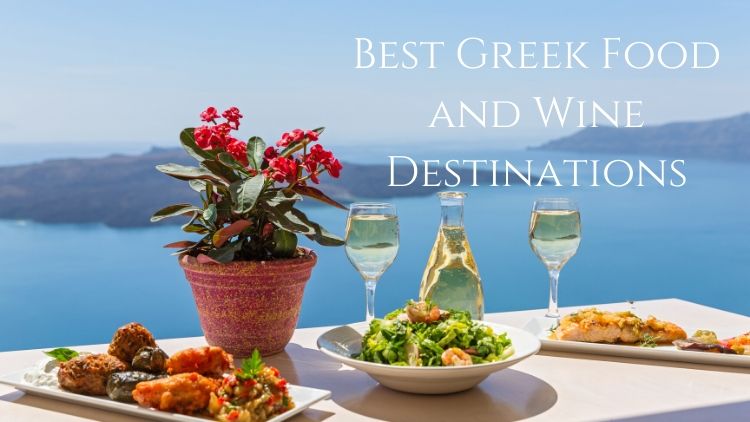 Nov 11, 2019
Best Food and Wine Destinations in Greece
While Greek cuisine is very well known and popular across the world, only recently organized food tourism started to emerge as one of the reasons for travelers to visit Greece.
Across the country farms, wineries, innovative farms and many other places producing traditional (and not so traditional) food now invite guests to watch the process, take part in the production and experience a very different side of the country. Whether your aim is to learn how to cook fish to perfection in one of the islands, learn more about Greek culinary traditions, embark on a discovery of new culinary hot-spots or sample the finest wines and olive oils in postcard-worthy locations, there is now a destination in Greece for every taste and every season.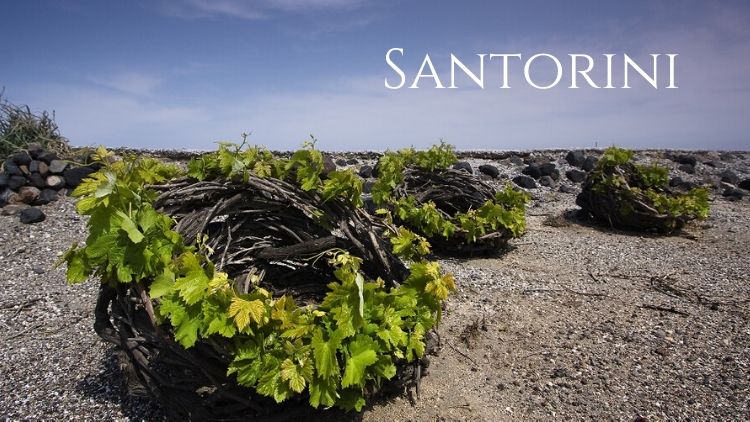 Wine o'clock in Santorini
There's no denying that Santorini is an "it" destination, but its appeal spans far beyond amazing hotels and Instagram worthy vistas. This island is an oenophile's dream with centuries-old winemaking tradition now embracing a modern twist resulting in wines that are taking the world (and award shows) by storm. Everything about Santorini wines is unique, even the grape-growing process. Like wreaths strewn over the harsh soil, the vines of Santorini's vineyards grow in characteristic rings called koulouria. When you step closer, you'll notice that the grapes grow on the inside of these nest resembling circles, where, for part of the day, they're protected from the island's harsh sun and strong winds. Grapes have been grown using this unique cultivation method on Santorini since ancient times, and the local vintners make a point of only producing wines that are native to the volcanic soil of the island.
Whether or not you're a knowledgeable oenophile, or visiting a vineyard for the first time, a wine tour on Santorini is an unforgettable experience and Travelive has a wide selection of wine tours on offer where you will be able to taste the crown jewel of Greek wines –Assyrtiko and perfectly complement the already unique Santorini stay expertly crafted by Travelive's experts.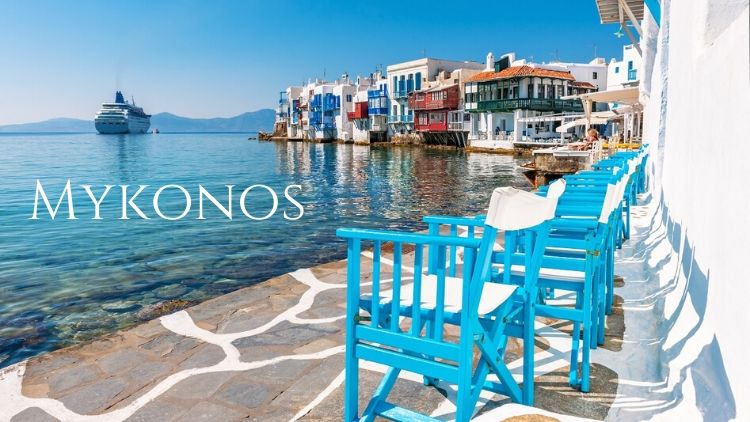 Innovative Cooking on and around Mykonos
Mykonos is not only a party and nightlife island. It can also serve as the perfect backdrop for some unforgettable gastro experiences without stepping foot in one of a few Michelin star restaurants on the island. One of our out-of-the-box experiences is the Rhenia beach cooking adventure – no dinner jacket necessary. A team of professional chefs will take you by boat from Mykonos to the famous UNESCO protected Rhenia island and create an unforgettable and authentic Greek feast with your help, using fresh local ingredients, some caught right before your eyes. The menu includes Sea urchins (caught in front of you), mussels cooked with white wine, fish or lobster grilled on the Robinson Crusoe style grill on the beach with plenty of local herbs and seasonal fresh fruits.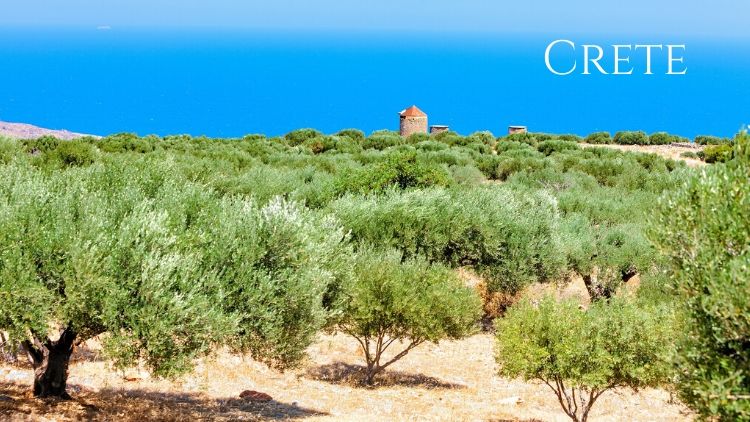 Crete for all the senses
It's not until you dip your freshly baked bread in Horiatiki (village) salad in Crete that you will truly understand the burst of flavor that separates it and makes it stand out from copycat dishes sold all over the world under the name "Greek salad". Every single ingredient makes a difference from organically grown tomatoes to handpicked island-grown capers but the most important is the local extra virgin olive oil. Spend your time in Crete discovering new flavor profiles and expand your knowledge of Greek wine with cooking lessons, olive oil, and wine trails all accentuated with gift bags of local products and recipe booklets.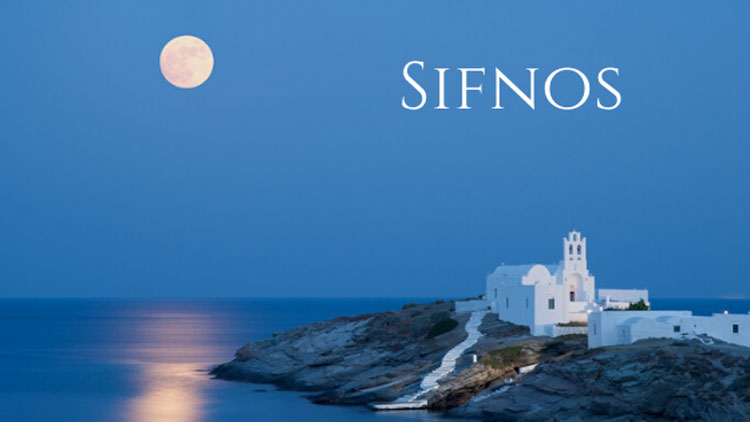 Sifnos for the foodies
This underrated island in the Cyclades may be quite unknown to foreigners but for true foodies, it has been a go-to destination in Greece for the last few years, and, just as you would expect from true destination specialists, Tavelive has a whole range of tours and activities to nurture your inner food and wine connoisseur. After all, this is the birth island of Nikolaos Tselementes, the author of the first Greek cookbook in 1926 and the country's first celebrity chef. From the simple amigdalota, a delectable almond cookie rolled in sugar baked in clay pots and traditional wood ovens to star gazing eateries like Omega-3 where you just might stumble upon Tom Hanks, the understated sophistication of gastronomy in Sifnos will have you talking about it for years to come. Join a cooking class on a traditional farm, learn how to make your very own delicate mizithra or spicy manouri cheese, or embark on a herb picking adventure all whilst sampling some of the finest Sifnos treats and products.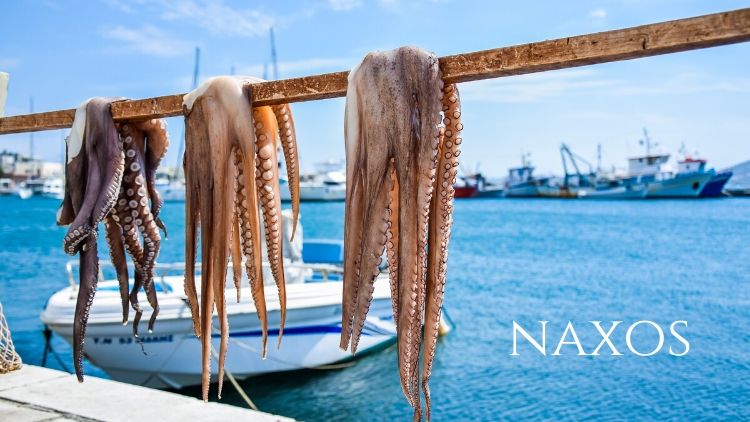 Naxos – from the best small potatoes in the country to cooking with Yiaya
Naxos has a culinary history going back for thousands of years. Being the greenest island in the Cyclades, it is full of forests, rivers, waterfalls, olive groves, marble quarries, vineyards, and livestock, and it has always had the ability to provide for its inhabitants. Everyone in Greece knows the best small potatoes come from this island as well as some cheeses, both commanding a price premium. The very best way to immerse yourself in the local culinary traditions is by joining a Naxian cooking class in the village of Gallini where Yiaya (grandma) Voula will welcome you into her house and guide you into preparing a full Greek feast using local products and oldest recipes on the island.
…………..
Just in case you want to explore some mainland options too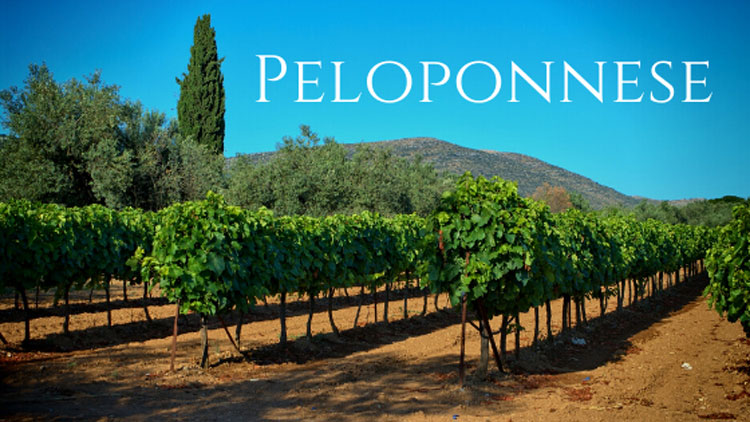 The Peloponnese
The entire region is famous for its farm to table culinary philosophy. Award-winning olive oils, mouthwatering pork dishes, and crisp wines are the staples of this sprawling section of Greece and we have selected just a few locations and activities to spark your interest.
- Vineyards of the Peloponnese tour

Explore the wine varieties - from rich, dark, and mysterious reds to whites with fresh aromas and wild floral intensity during an extensive tour of two wineries. Apart from learning more about the indigenous and imported grape varieties that thrive in the region, you will be able to taste the award-winning wines, check out the cellars and production areas and in the end enjoy a full 3-course meal in a wine-oriented restaurant in Nafplion.

- Beekeeper for a day or Ouzo and Honey Tour

Both tours are taking place in Nafplion, one of the most picturesque locations in the Peloponnese. Learn all the secrets behind the production of world-renowned Greek honey, wear the beekeeper's uniform to admire the magical world of bees in their natural environment and taste the raw honey straight from the hive along with some mouthwatering traditional sweets based on honey. If you're looking for some extra "kick" then join a visit to a local distillery store to learn the characteristics of the famous Greek ouzo and tsipouro. Yammas!

- Live on a farm like no other

If you want to experience the authentic Peloponnese foodie's dream while waking up surrounded with 50 acres of organic olive groves and vineyards and vineyards, there's no place quite like the Eumelia farm. Even Conde Nast Traveler marked it as a must-see for an immersive foodie and creative retreat.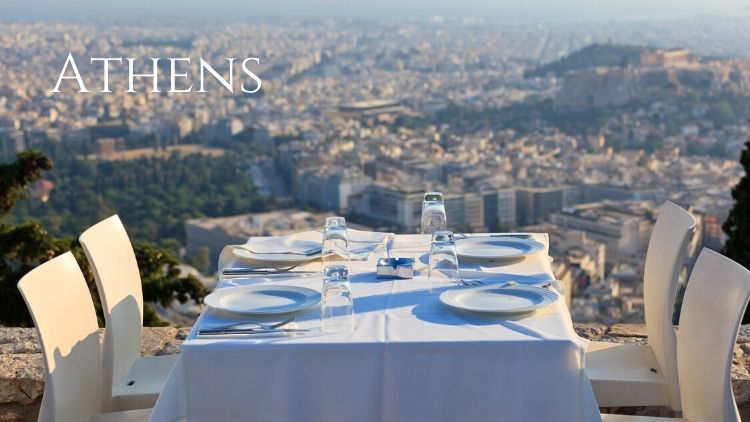 The Culinary Awakening of Athens
Finally, the capital. Once you have visited the historic sites and descended from the Acropolis, it is time to discover why Athens is no longer just a stopover destination on your way to the islands but a bustling city with a rising gastronomy scene. It's an exciting time to visit the Greek capital, with an explosion of cafes, bars and eateries opening, alongside a fresh appreciation for the food heritage and amazing natural produce available. Young Greek chefs have transformed the dining scene with innovative international cuisine fusions and modern twists on the traditional favorites. Enrich your Athens experience with cooking classes, food market tours, visits to distilleries in order to try the best ouzo, mastic liquor and Metaxa perfectly paired with sweet and sour meze (finger food) to elevate the notes of each of the spirits. Embark on a Dionysian tour to Nemea past the Corinth canal to discover why wine was once called the nectar of the Gods and have a perfect family adventure on a farm near Cape Sounio complete with a family cookoff and an unforgettable seaside dining experience at sunset.